Love and Romance: Looking for an unforgettable gift to surprise your loved one?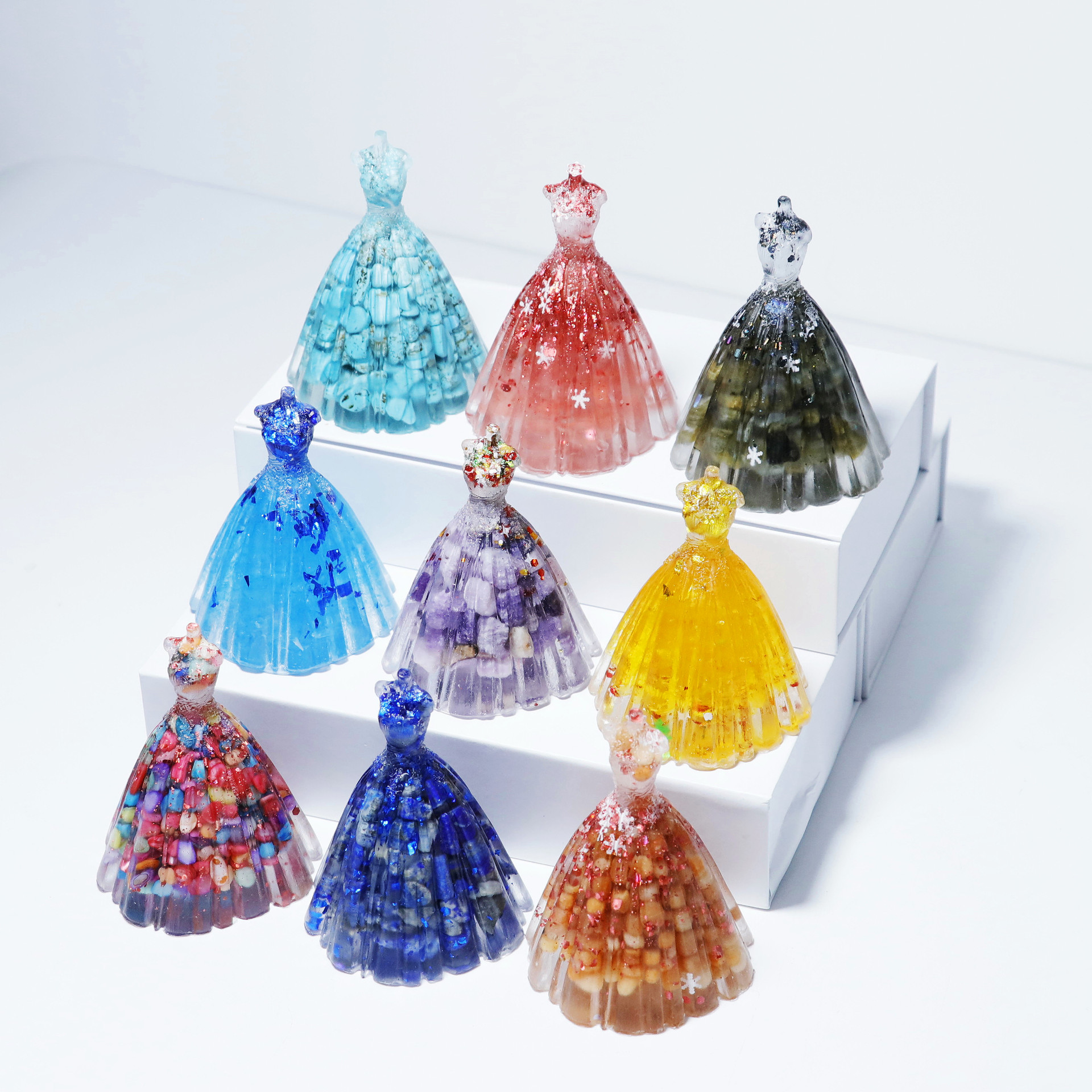 Introducing our new wedding dress decorations! Handcrafted with love and congratulations, this stunning piece is designed in the shape of a unique wedding dress, full of elegance and romance. Not only does the energy-infused crystal rubble create a dazzling effect, but the energy of different crystals will bring different blessings to your wedding!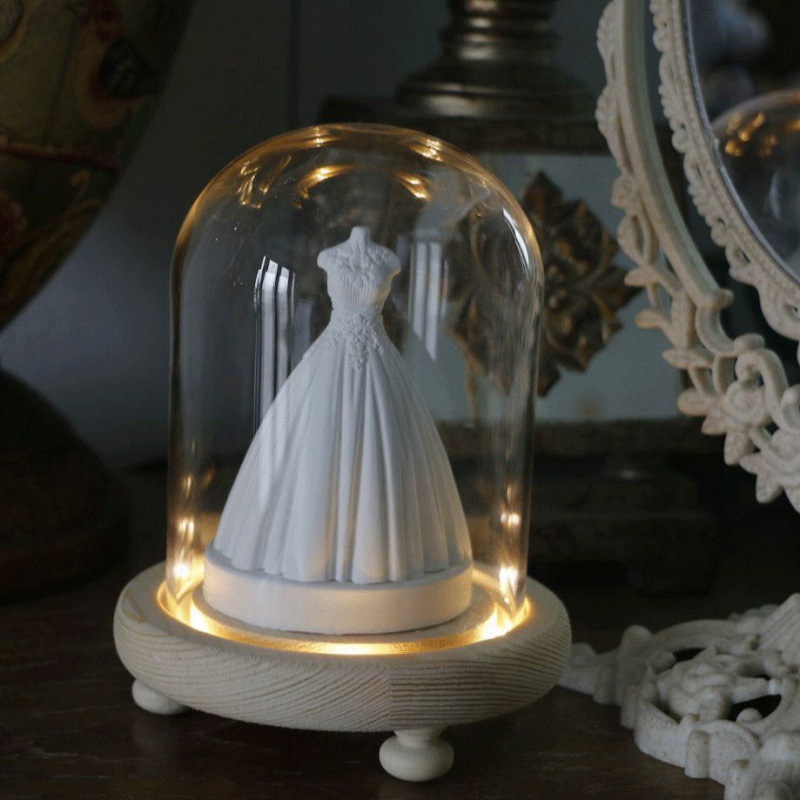 Handmade
Size: 8cm*6cm
Material: natural crystal gravel, filled with epoxy
Packaging: There are two options with and without lampshade.
Each wedding dress piece is handcrafted to ensure it is unique. Whether you're looking for a surprise gift for a loved one, a stunning addition for your own home, or a gift for your bridal friend, this piece is perfect for you.