Are you ready to channel your inner magic? Introducing our Handcrafted Crystal Wands!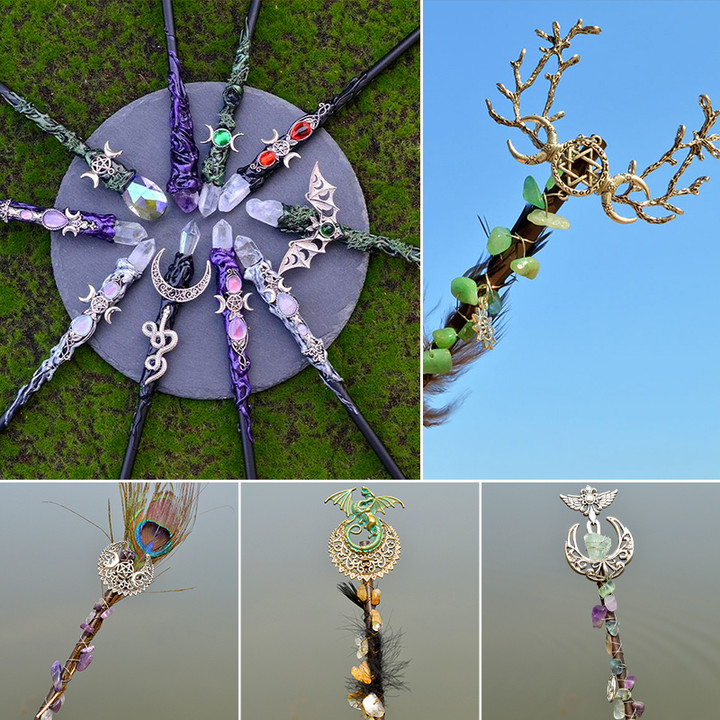 Meticulously crafted and infused with positive energy, each wand is a unique piece sure to delight any witch or wizard. Each wand is unique and has a special theme.
Choose your wand and call upon energy that can drive out demons and darkness and bring justice and light to you! Suitable for any witch altar!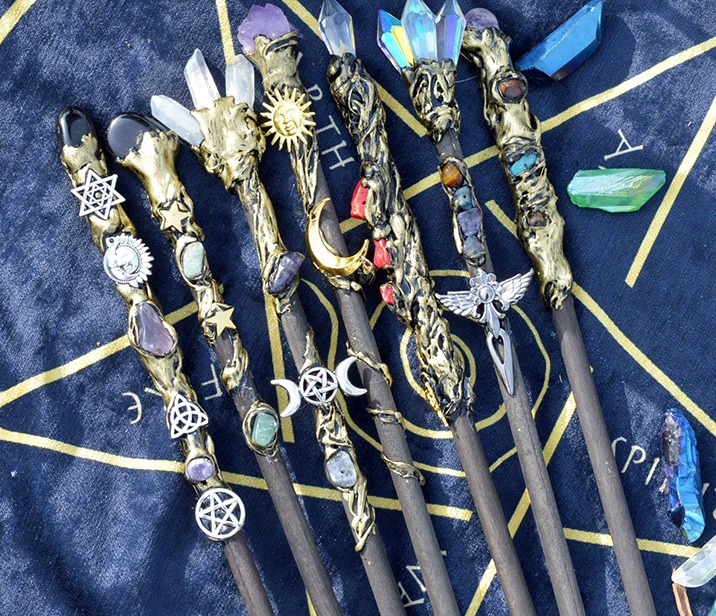 The core of the wand is made of solid wood, carefully selected for strength and beauty. We then adorn it with sparkling crystals, chosen for their supernatural properties and stunning colours.
But our wands are more than just objects of beauty. They are tools for focusing your intentions and expressing your desires. Whether you're casting spells, meditating, or just looking for a little extra magic in your life, our wands can help you tap into the power of the universe.
So if you're ready to add some sparkle to your spells, or just want to experience the magic of a handmade item, order your very own crystal wand today. It's time to let your inner magic shine!
1. Since natural crystals and stones are made from nature, they vary in length and size
2. They should be kept dry and should not be stored in direct sunlight to ensure a longer service life.