If you are looking for a complete toolset for your meditation session, we've got just the perfect set for you.
The Natural Raw Gemstones Set is the must-have set, whether you are a complete beginner or already reaching an advanced level in healing with crystals. Featuring multiple gemstones of various types, all in high quality and great condition, this crystal set for beginners can be utilized for any of your intentions: whether you are looking for a new, exotic ornament at home, beginner crystal set for meditation, yoga, chakra balancing, or getting ready to start your journey in healing crystals.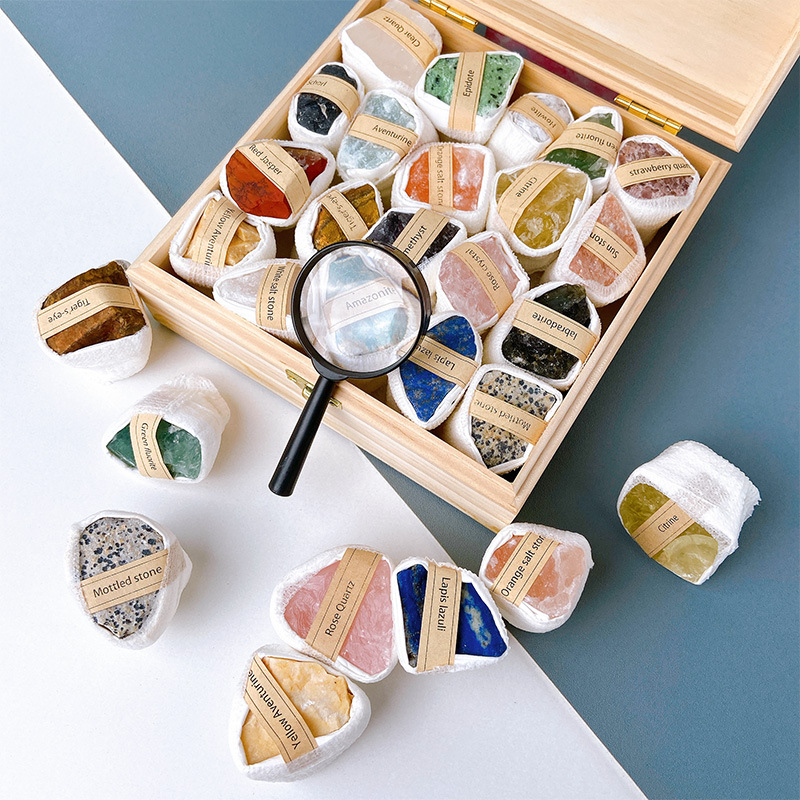 Similar to other crystal items, the Natural Raw Gemstones Set can be used as ornaments for your bedroom, home or office. These beautiful gemstones can also be used during your yoga, meditation or healing session, as they help strengthen the connection to your inner soul, as well as provide their own unique healing powers: cleansing, protecting, ensuring your goodnight sleep and ward off any negative thoughts. The crystal set for beginners also comes with learning cards to help you understand the healing properties and usage of each healing crystal, so this can also make a perfect set for you to start your healing journey with crystals.
Product details:
Featured in the Natural Raw Gemstones Set are 20 unique and exotic raw gemstones, including:
Lapis Lazuli, Clear Quartz, Orange Rock, Green Fluorite, Sesame stone, Sunstone, Epidote, Amazonite, Yellow Aventurine, Tiger Eye, Rose Quartz, Citrine, Strawberry Quartz, Albite, Aventurine Quartz, Jet stone, Labradorite, Red Jasper, Amethyst, and Howlite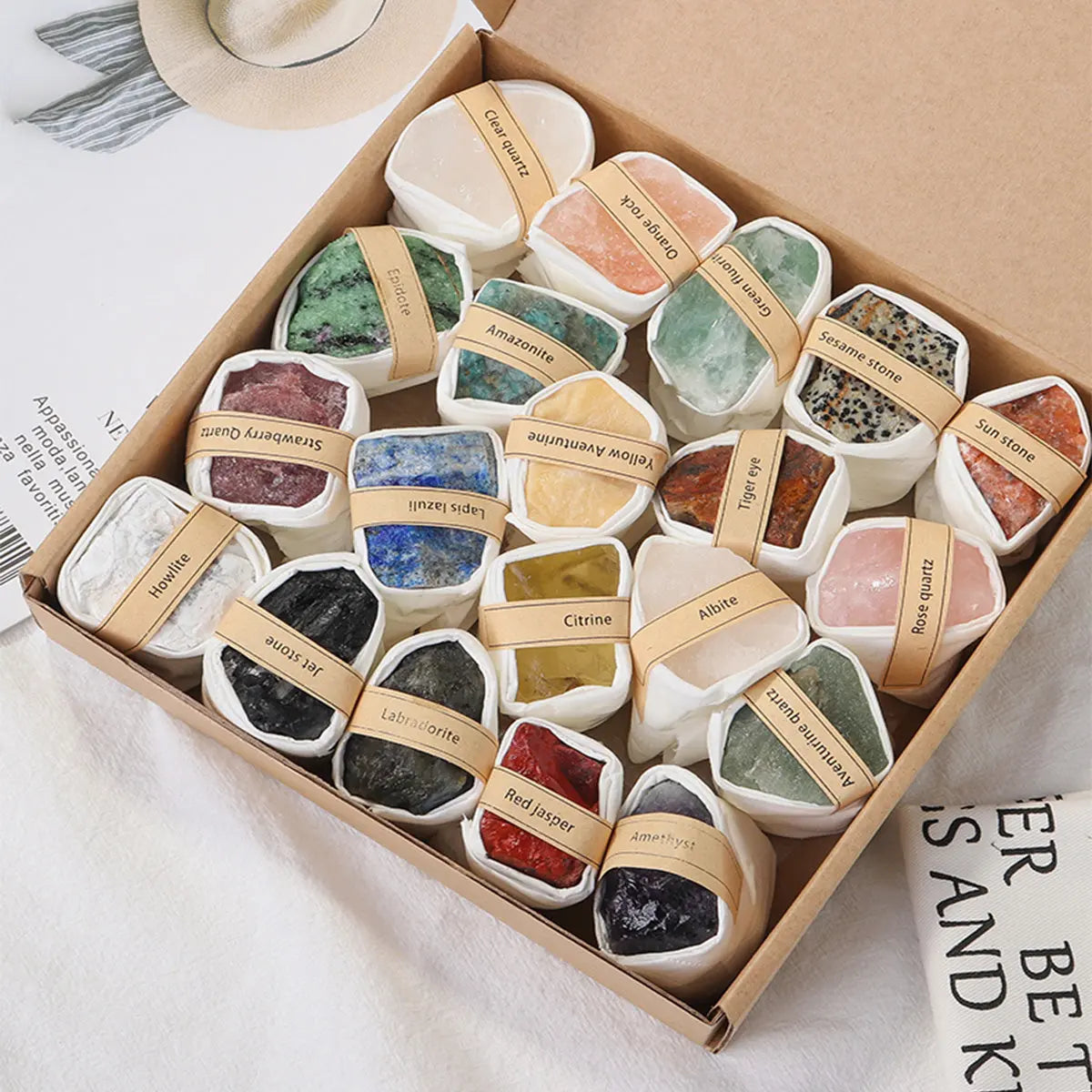 While the shapes and forms can be varied from piece to piece, it is undeniable that the gemstones from the Natural Raw Gemstones Set are all from natural and high-quality sources. All crystals are picked and wrapped with care, and the sizes of the gemstones are from 3-5 cm. Since the crystals are completely natural, the texture on the surface can be a little rough, and not glossy like other items from crystals. As you can already see, the crystal's beauty is well preserved, maintaining its rawest form and natural healing power. While the crystal-based accessories are elegant, the raw and natural beauty of these gemstones are exotic in their own way - and we know they will be a great addition to your collection.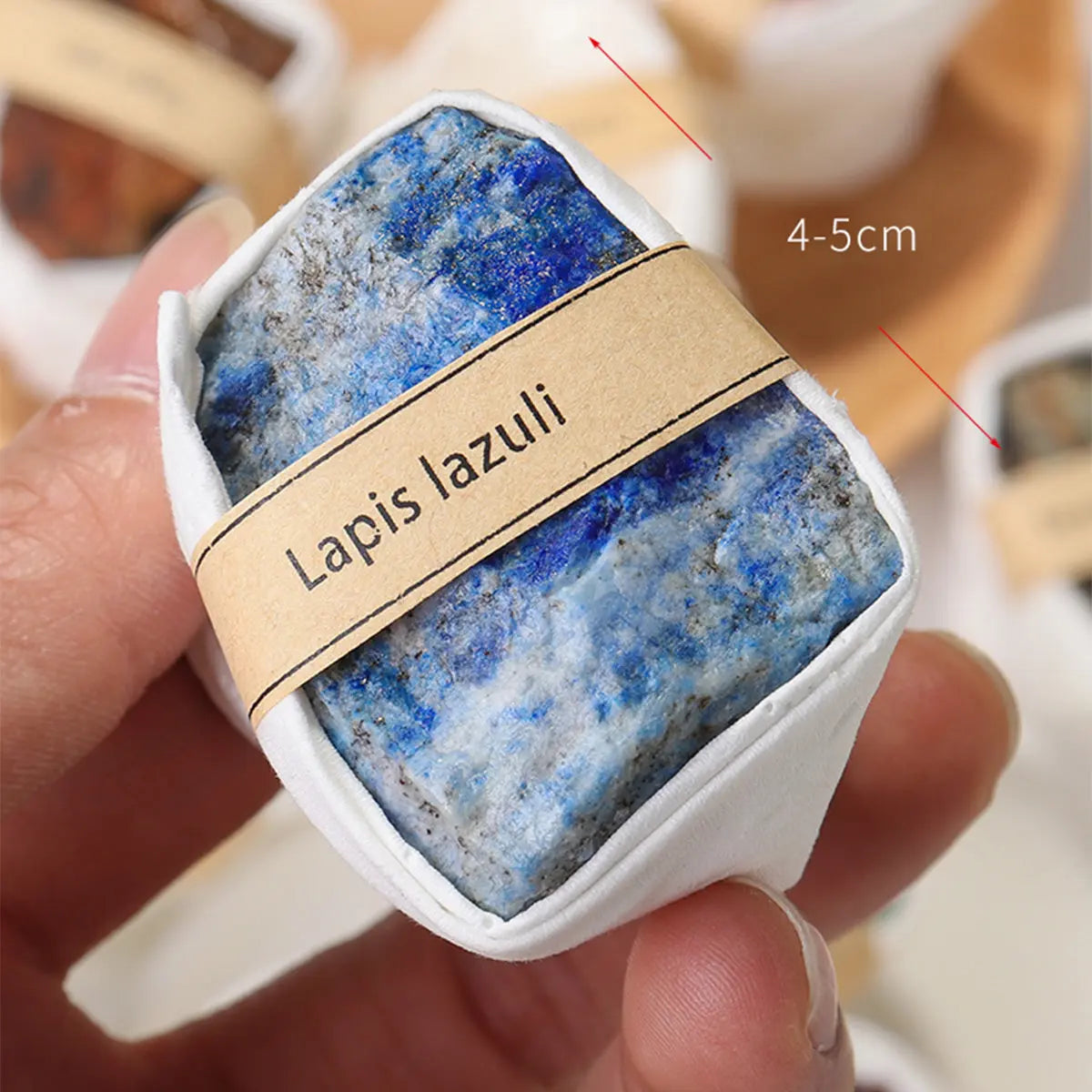 Product dimensions:
Each Raw Crystal Size: 4-6 cm
Please note that the sizes and shapes of each stone may vary and be slightly different from the featured images.
Discover our huge online crystal store with a wide range of rough and ground crystals, beads and jewelry making supplies, gemstone jewelry and spiritual supplies!