High vibe surprise energy crystal rose for you and your loved ones. Enjoy this stunning rose, find the perfect one for you by luck, and be a part of this world of beautiful gemstones.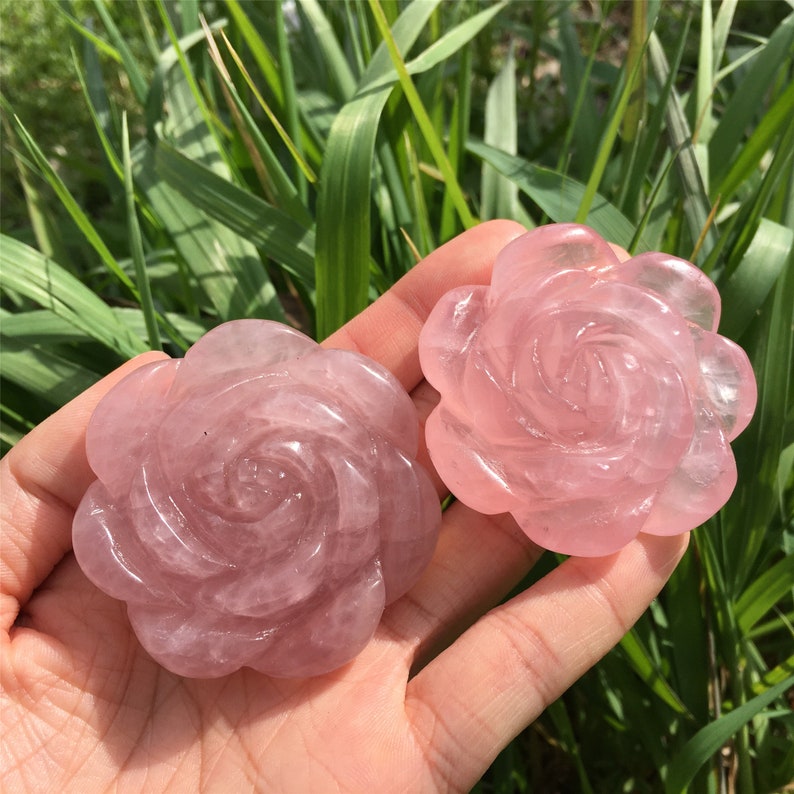 Long considered the stone of unconditional love, rose quartz is the classic love crystal perfect for attracting new love and healing heartbreak. It can also help you open up and reach new levels of compassion and forgiveness. It is a powerful stone for love in all its forms - romance, family and self love.
Natural crystal carved roses can help you express your love to your family, wife, friends, children or neighbors. And this rose is also the most special gift for yourself, it can accompany you, inspire you, and bring you unlimited energy.
Size: about 2 inches.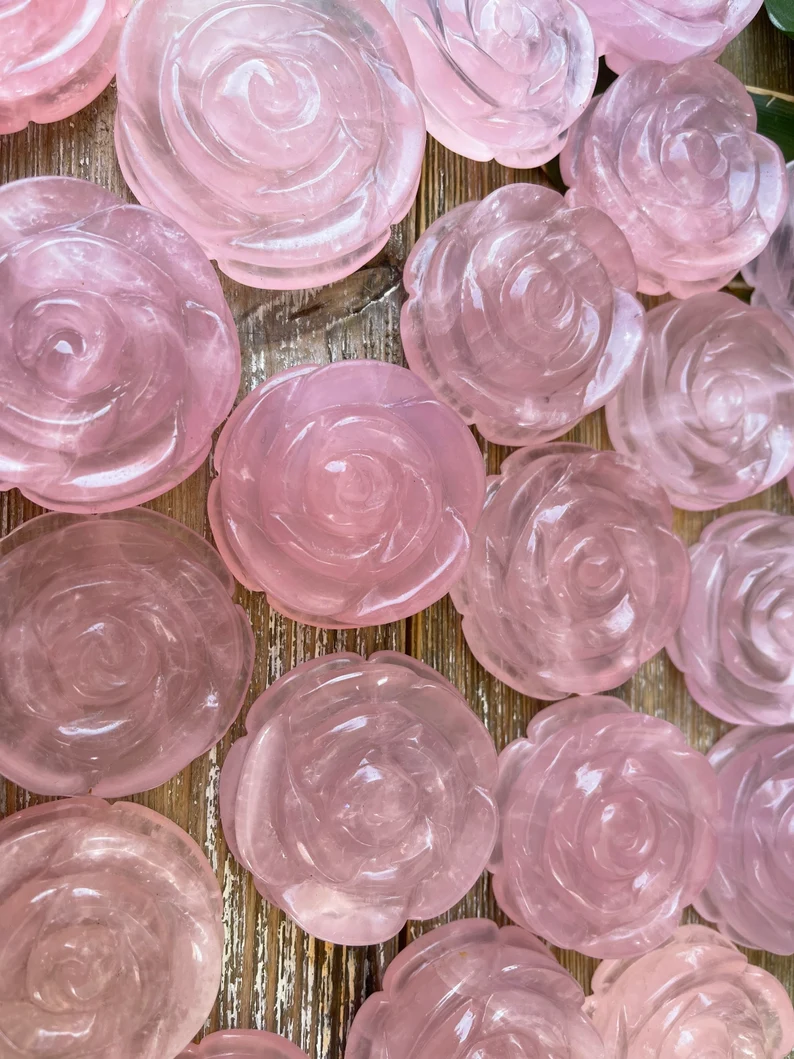 Rose Quartz Meaning:
Keywords: love, tenderness, emotional healing
Chakra: Heart
Element: water
Zodiac signs: Leo, Taurus, Libra, Scorpio
Wedding Anniversary: Year 2
Quantity: 7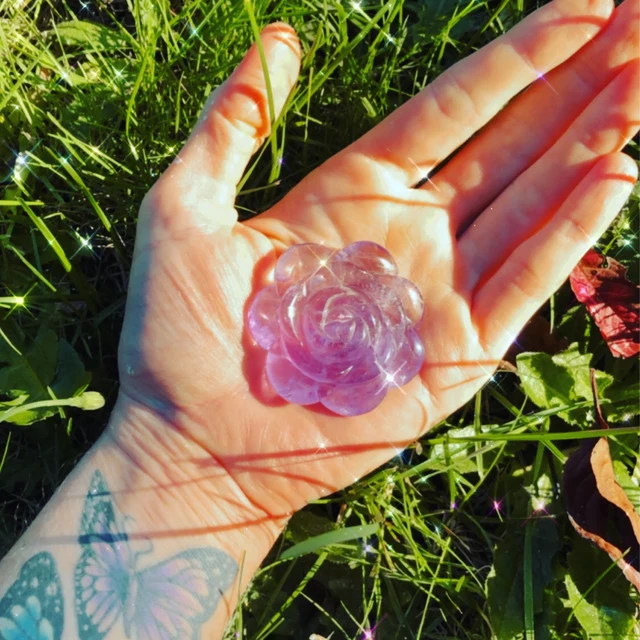 When you feel heavy, hold rose quartz to your chest and imagine its pink energy filling your heart and lifting the weight for you.
Try adding rose quartz anywhere in your space. Adding more Rose Quartz to your life just makes it even more lovely! This beautiful stone will work well with your heart chakra and invite all forms of love into your home, inviting all forms of love into your home.
Notice:
Since it's 100% natural crystal, it's hard to keep everyone the same, so these things can happen:
Everyone's size and weight are always different, and differences are normal.
The color may also have some differences from the product, which is normal.
The picture usually looks bigger than the actual product, please refer to the product size.
Welcome to the store to view more crystal series, if you have more crystal needs or custom needs, please contact us.