Vibrant and vibrant, Tiger's Eye is a stunning amulet that brings good luck to the wearer. It exudes noble and domineering light, adds courage and self-confidence, brings faith, and creates wealth.
The lion is the overlord of the forest and the king of the animal kingdom. The lion is a symbol of might, bravery, strength and status.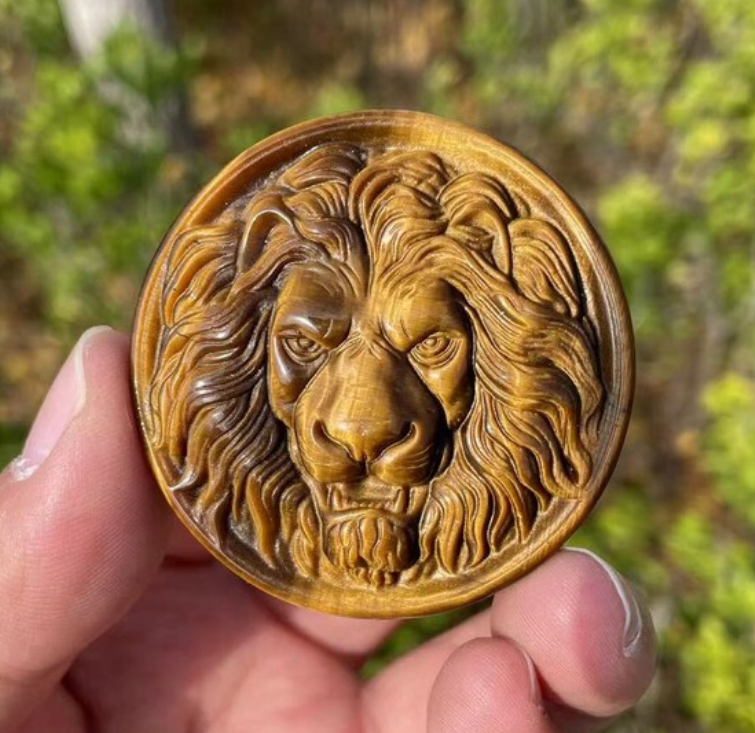 This beautiful lion statue is hand carved from natural high quality tiger eye stone and then polished so that every detail is very detailed and realistic. Fits easily in your pocket, perfect for holding in hand, everyday carry, wrapping, putting in a grid or wherever you want to go.
Type: Natural Tiger Eye Jasper Lion
Material: tiger eye jasper
Color: yellow, brown
Net weight: about 40g+
Size: 48*10mm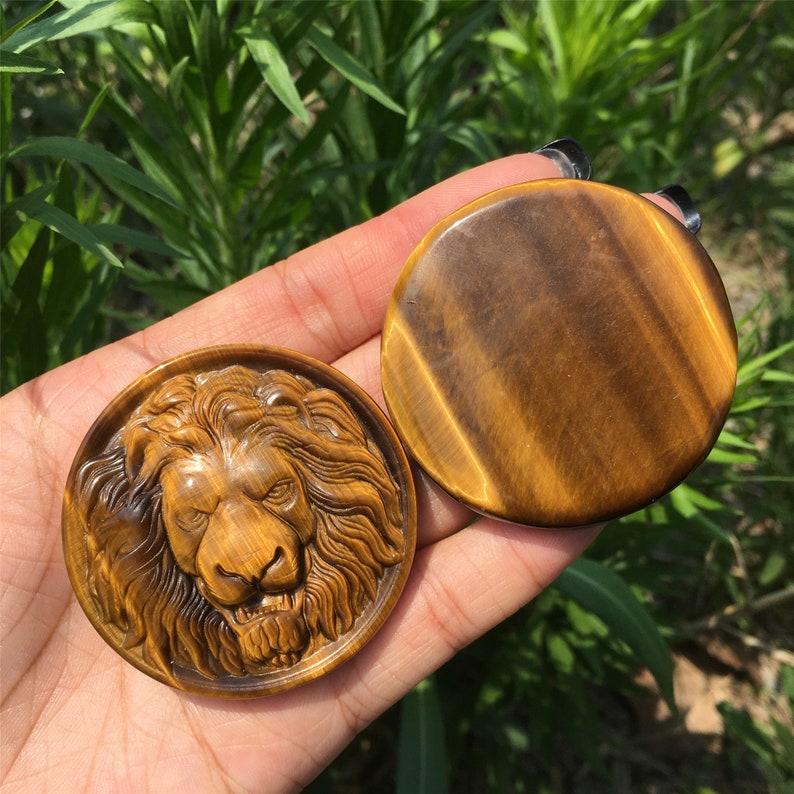 You can use these gorgeous crystal blocks in meditation practices, crystal grids, altars, prayers, rituals and reiki healing, housewarming celebrations. It's a great gift idea for someone you love. The possibilities are endless!
This realistic lion stone statue sculpture is an ideal gift choice for birthdays, parties, housewarmings, weddings, festivals for family, friends or leaders, especially for lion lovers or wildlife lovers.
Please note that each statue is hand carved from natural tiger's eye stone, so each one is unique. Every piece of animal carving has natural patterns and very gorgeous ornate carving process. Each lion will vary in color/pattern/height/width due to natural stone and hand carving process.
Welcome to the store to view more crystal series, if you have more crystal needs or custom needs, please contact us.