This High Priestess inspired hair piece is an essential element for all witchy goddesses! The natural gemstones are perched upon a handcrafted black crown base that is comfortable and slightly flexible to adjust to your perfect size. Works with so many styles and stays put! Perfect for a magickal goddess!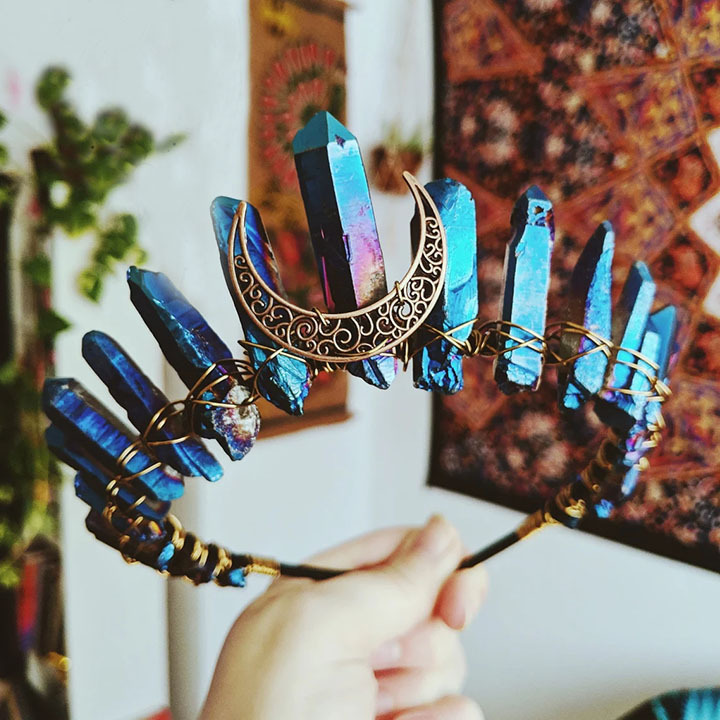 Blue quartz symbolizes the clearing of energy (especially in connection with the chakras), self-confidence, focus, grounding, and re-vitalization. Connect with the quartz healing properties to nourish your heart Chakra with positivity.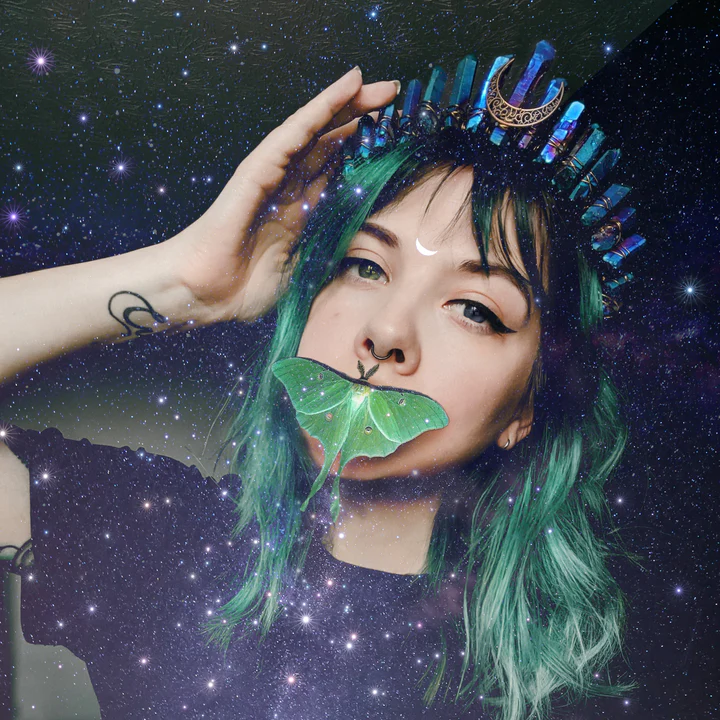 Each Crown is Handmade and the Design varies to make it Unique and One of a kind for you!
Long adored for their beauty and magical energy, crystals have been used since the beginning of time not only as a beautiful decoration but also as a powerful method for manifesting positivity. This magic crystal crown is the perfect touch for all high priestesses!
♡ NEBULA  QUARTZ ♡
💙 Harmony
💙 Energy
💙 Healing
💙 Psychic abilities
💙 Clarity
💙 Calmness