Rose Quartz
♥ Unconditional love ♥ Self-love ♥ Mother love ♥ Caring ♥ Kindness ♥ Friendship ♥ Romantic love ♥ Platonic love.
A popular gemstone, the pink-hued rose quartz is said to help heal heartaches. Closely associated with love, the rose quartz seems to have a soothing, gentle energy that can calm an agitated wearer. A gift of a rose quartz can be a wonderful message to someone going though a divorce, breakup, family estrangement, or any struggle with loneliness and lack of inner peace.
Obsidian
♥ Purification ♥ Transformation ♥ Fulfilment ♥ Metamorphoses ♥ Manifestation ♥ Practicality.
Obsidian is considered to be an earth-stone that activates the root chakra and grounds you in your connection to the Earth. It is said to clear the aura of negative energy.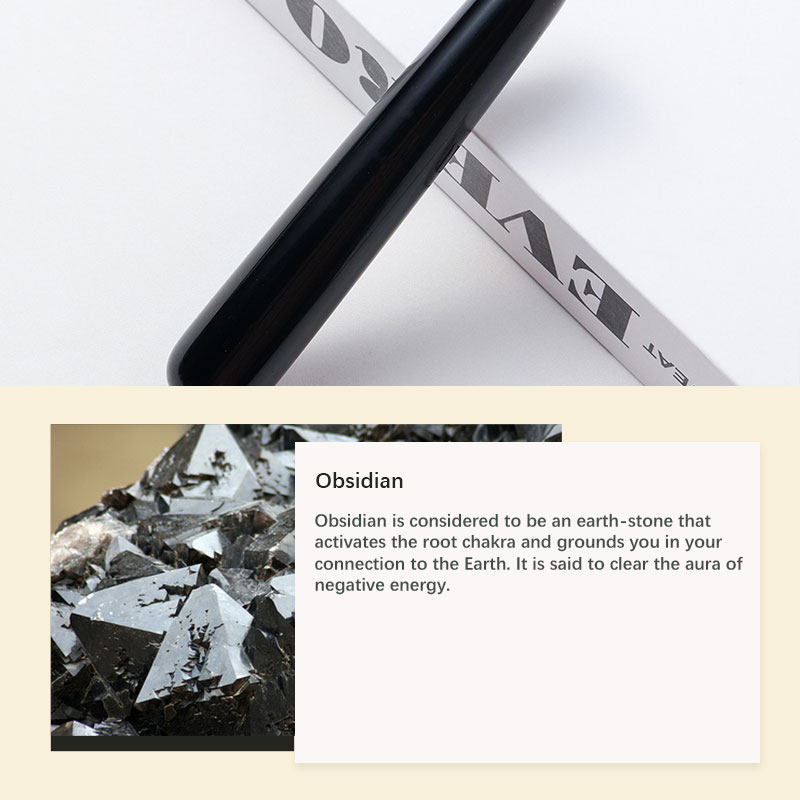 Clear Crystal(White Crystal)
♥ Protection ♥ Healing ♥ Clarity ♥ Meditation
Wearing, carrying or meditating on clear crystals will open your mind to higher and stronger guidance. They will improve your concentration and increase your memory by filtering out distractions. The hypnotic qualities of clear crystal are also good for sleep and rest.