When our souls are rooted in spirituality, the beauty of the world reveals itself. The integration of all the spiritual elements affecting the most important areas of your life is made possible with an array of Ametrine stones. Exuberant in its appearance and capabilities, it is the essence of our unique Spiritual Lullaby Feng Shui Red Tourmaline Tree, emanating prosperity with each leaf. When you feel unbalanced, Ametrine healing properties have soft vibrations that can recalibrate and realign you.
Tree of Life Symbol: growth, deep grounding, fertility
Ametrine Leaves:♥ Active ♥ Purification ♥ Opportunity ♥ Balance
Ametrine is an excellent healing stone that can release blocked energy. Can help you solve problems in life, interpersonal relationships in the workplace,
Each decoration takes dozens of hours to be perfectly handcrafted, cleansed with sage, and charged in the moonlight or sun.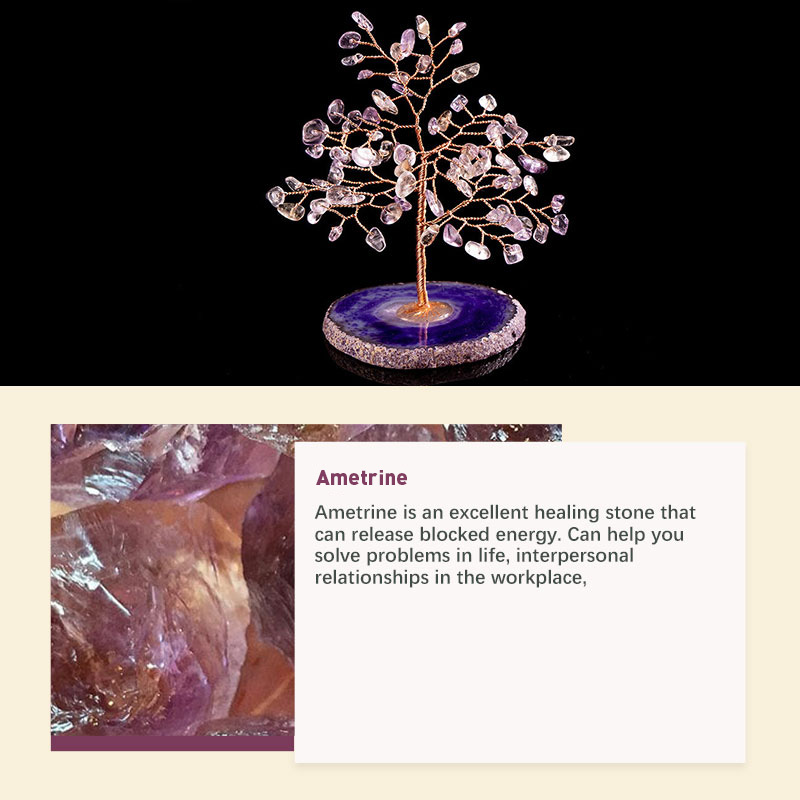 Specifications
Size: 10cm(L)*8cm(W)*11(H) 
Hand-wrapped Copper Wire
Agate Base: balance, grounding, harmony, stability
The Agate Base may be slightly different