This is a "guarding you" owl necklace, the owl with moonstone exudes elegance. A symbol of wisdom and knowledge, this little owl watches over you vigilantly. Wear this owl necklace to refresh your look this fall and winter. Meaningful owl gift for owl lovers, your wife, daughter, friends.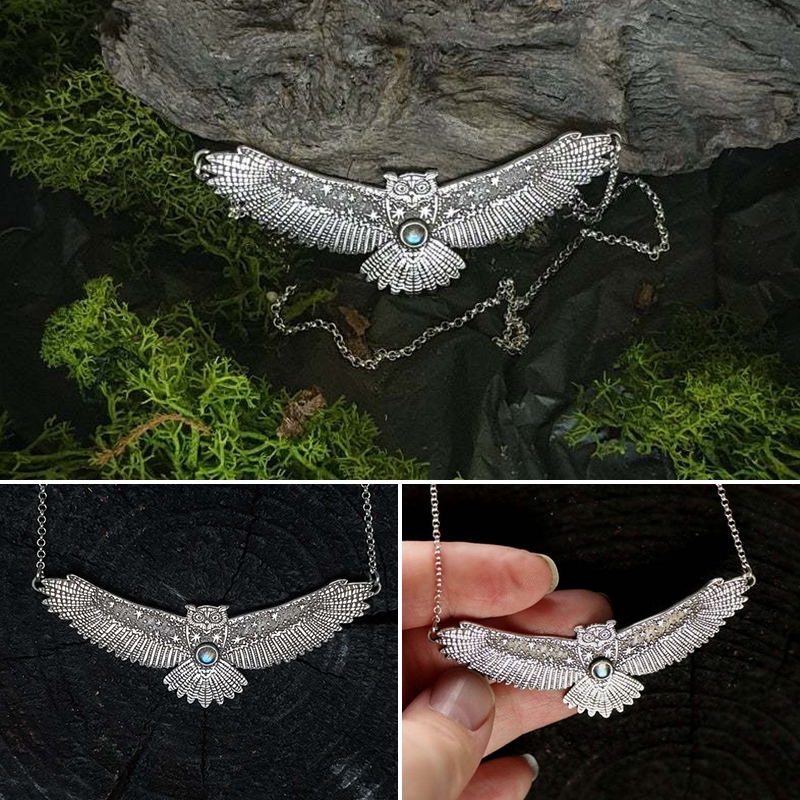 The owl is a symbol of wisdom, bravery, nobility, freedom, secrets, dreams, magic, darkness, silence and prudence in Greece, and is a symbol of the goddess Athena.
Moonstone is a natural gemstone, colorless and transparent, with moonlight effect. It will refract blue or colored halos in places with strong external light, and the halos will be more obvious in darker backgrounds. Every natural moonstone reflects differently. Natural moonstones may have small growth lines or inclusions inside, which are characteristic of natural gemstones.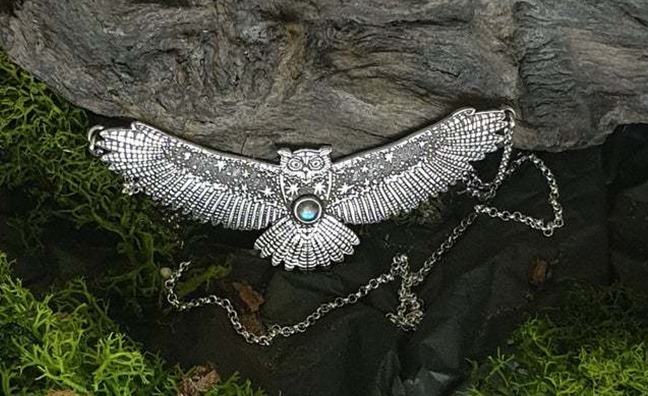 Made of Distressed 925 Silver: Moonstone Inlay, Bold Silver Vintage Style, Exquisite Reproduction, Unique Shape, Realistic Details, Create a Fashionable and Elegant Style, Convey Love and Beauty with Jewelry.
This owl jewelry is perfect for any occasion with casual, stylish or formal outfits.
A perfect gift to express your love and care for yourself or your family, wife, mom, girlfriend, daughter, granddaughter, young lady, teenage girl, niece for Birthday, Thanksgiving, Anniversary, Christmas, Valentine's Day or Mother's Day.
【Excellent After-sales Service】Thank you again for choosing our owl ornaments to witness your happiness. If you have any questions about the Moonstone Owl Necklace, please feel free to contact us. We are here for you.