🔮BRING MORE MAGIC TO YOUR HOME🔮
This Planchette Crystal Shelf will be an eye-catching decor for your space.
☆☆ 𝐓𝐡𝐢𝐬 𝐝𝐞𝐬𝐢𝐠𝐧 𝐜𝐨𝐦𝐞𝐬 𝐞𝐦𝐩𝐭𝐲 𝐫𝐞𝐚𝐝𝐲 𝐭𝐨 𝐟𝐢𝐥𝐥 𝐰𝐢𝐭𝐡 𝐲𝐨𝐮𝐫 𝐜𝐫𝐲𝐬𝐭𝐚𝐥𝐬 𝐚𝐧𝐝 𝐭𝐫𝐞𝐚𝐬𝐮𝐫𝐞𝐬 ☆☆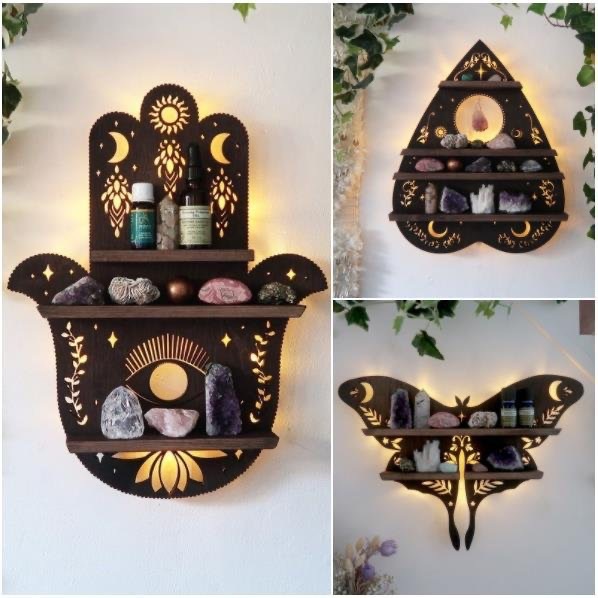 💫A piece of magic to house and display your crystals, gadgets, dice or more. Made out of poplar wood and stained in Dark oak colour.
💫This design is complete with intricate botanical details with stars cut into the wood so the light can shine through. It has a round cut out at the back where a piece of raw Amethyst is hung encased in a copper basket.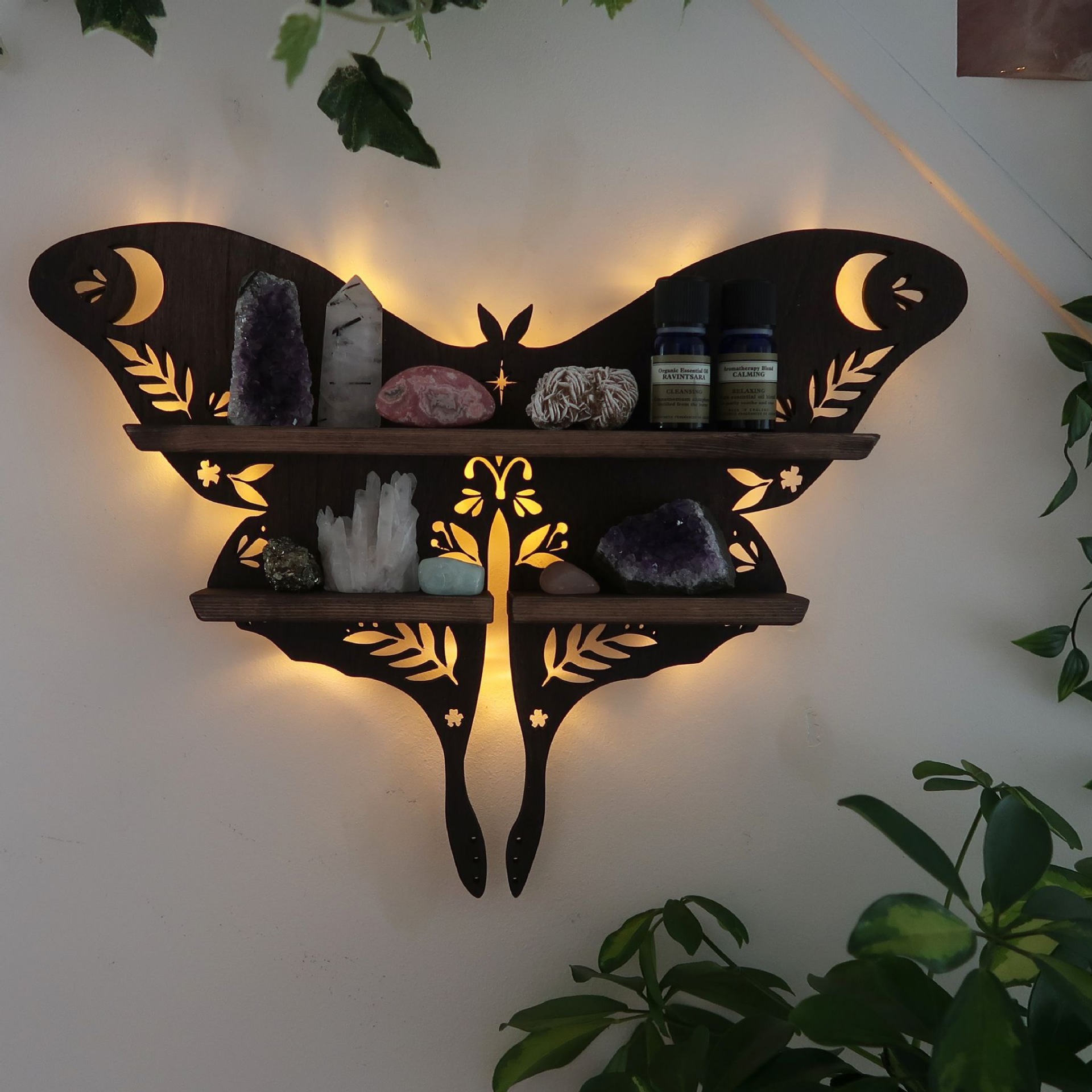 💫The shelf can be turned on and off without having to take it off the wall and is powdered by 3 x AA batteries
💫This will look beautiful in any bedroom, dorm room, craft room, office, living room or bathroom. Bring beauty to your space or as a thoughtful birthday or housewarming gift.
💫If you are a gothic decoration, witch decoration lover or Halloween decoration addiction and are interested in collecting some strange items, then the unique crystal stone display stand is just what you need.



---Dimensions (appro)---
32cm * 41cm * 4.4 cm / 12.6inch * 16.1inch * 1.7inch