Introducing our stunning collection of sparkling rainbow gemstone necklaces, available in a variety of styles to suit any occasion!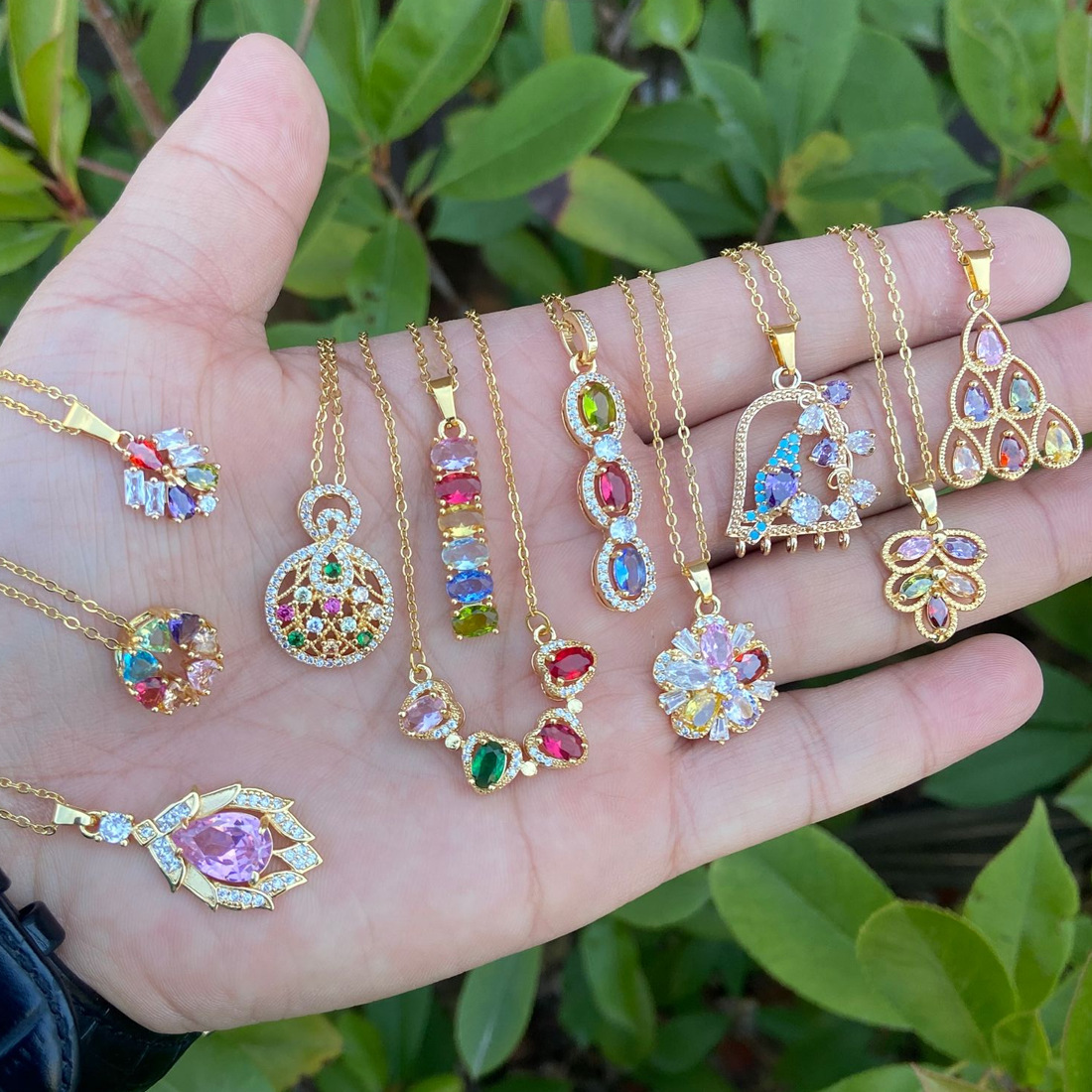 Crafted with meticulous attention to detail, each necklace is set with a dazzling array of colored gemstones in blue, green, purple, pink and yellow, each in a different style.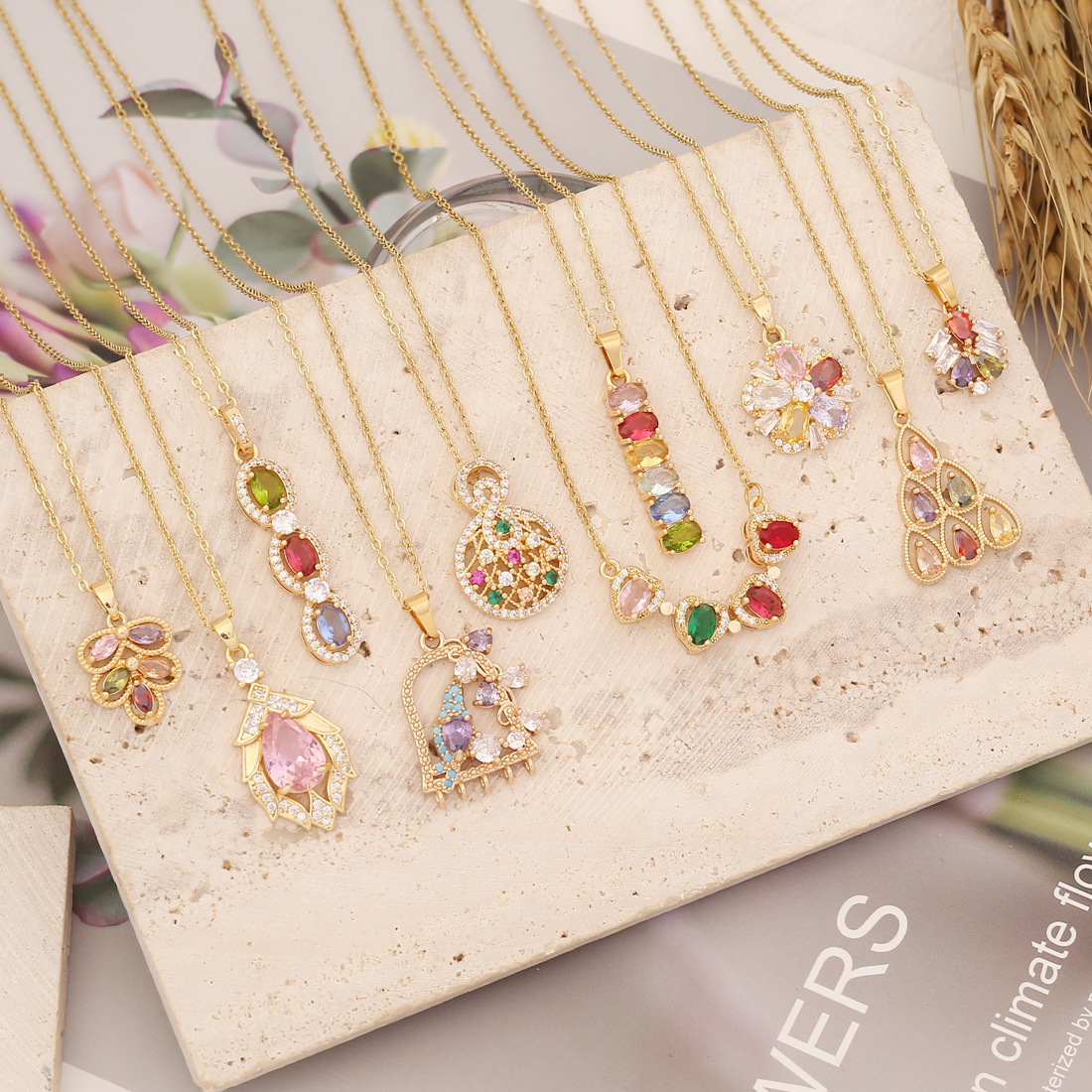 Whether you're looking for a bold piece to enhance your everyday look, or a sophisticated accessory to complement your evening looks, our rainbow gemstone necklace is the perfect choice. Styles range from sophisticated and understated to bold and dramatic, there's something for every taste and preference.
Each necklace is crafted from high-quality materials with a durable chain that can withstand everyday wear and tear. Additionally, our sparkling gemstones are carefully selected for their brilliant color and clarity, ensuring your necklace will capture light and radiance with every movement.
Whether you're treating yourself or looking for the perfect gift, you're sure to find something that catches your eye!