Introducing the Sierra Decorative Crystal Candle Holder! This luxurious ornament is perfect for adding a touch of glamour to any room. The beautiful crystals catch the light and create a stunning effect. Whether you use it as a center piece for your dining table or as a decoration in your living room, this candle holder is sure to impress.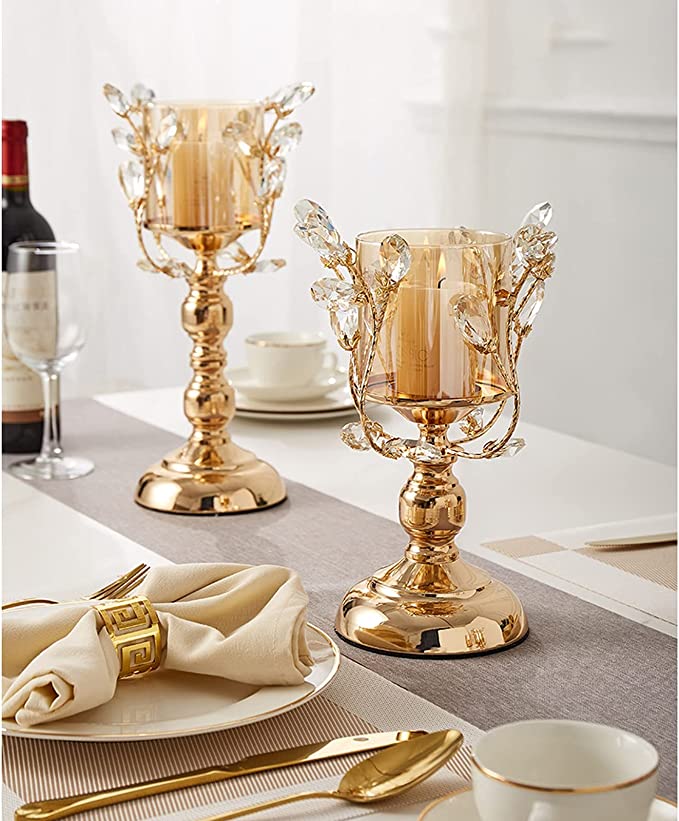 The candle holders are made of elegant, light and luxurious crystals, matched with textured gold-plated materials, and are meticulously crafted.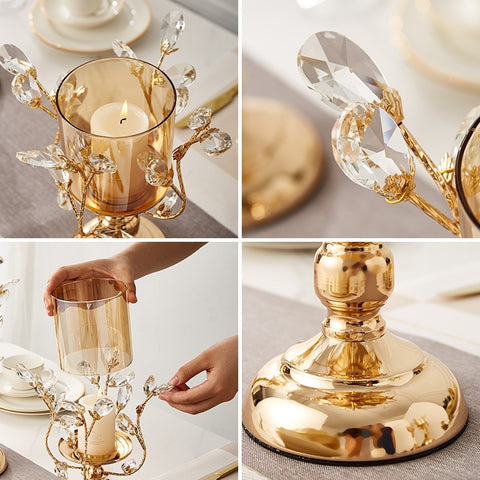 The candlestick holders adopt the shape of flower branches to render the romantic atmosphere of life, and they are placed at home to create a light and luxurious home atmosphere.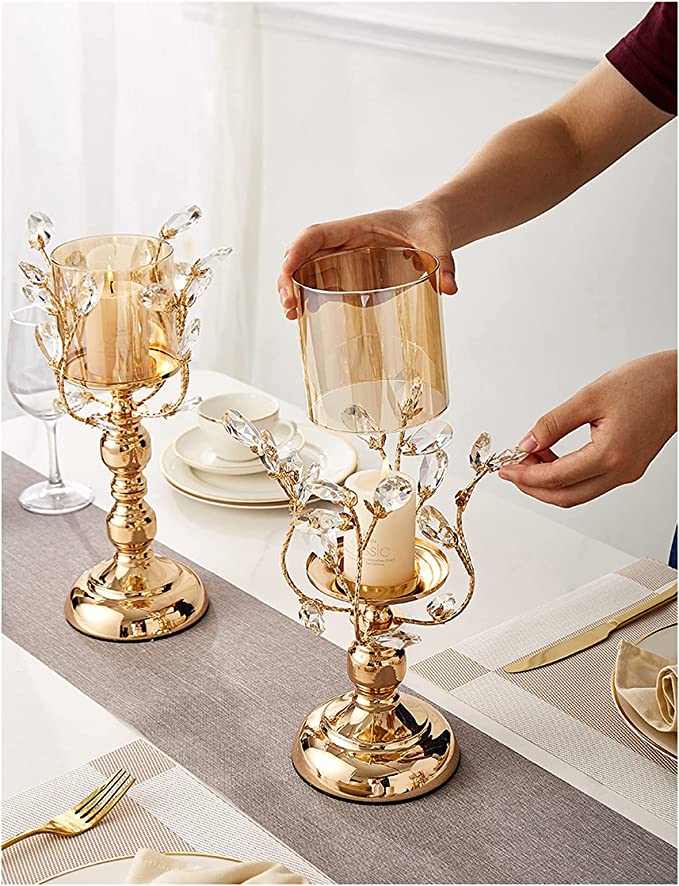 The glass cover can be separated, which is more convenient to exchange for candles. The glass cover can prevent the candlelight from being blown out by the wind.
The candle holders are designed with crystal embellishment, crystal clear, and the light refraction sparkles.
Suitable for table decoration, living room decoration, entrance lighting, wedding decoration, etc.