Show your faith with this stunning guardian angel style pendant!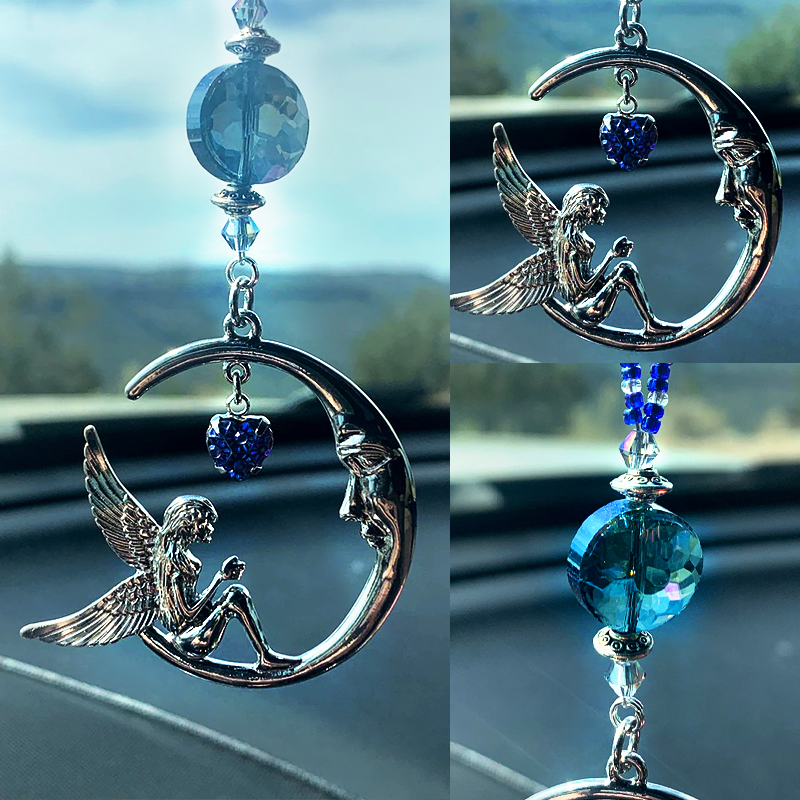 Angel Fairy Moon Charm
Design Inspiration: The moon is the symbol of the guardian. A fairy with angel wings sits on the moon, symbolizing that you are the guardian of the moon for your loved one.
This lovely and beautiful pendant features a faithful guardian angel, engraved on both sides and hand-polished to a shiny finish, conveying the faith of love and protection, meaning "my angel protects me"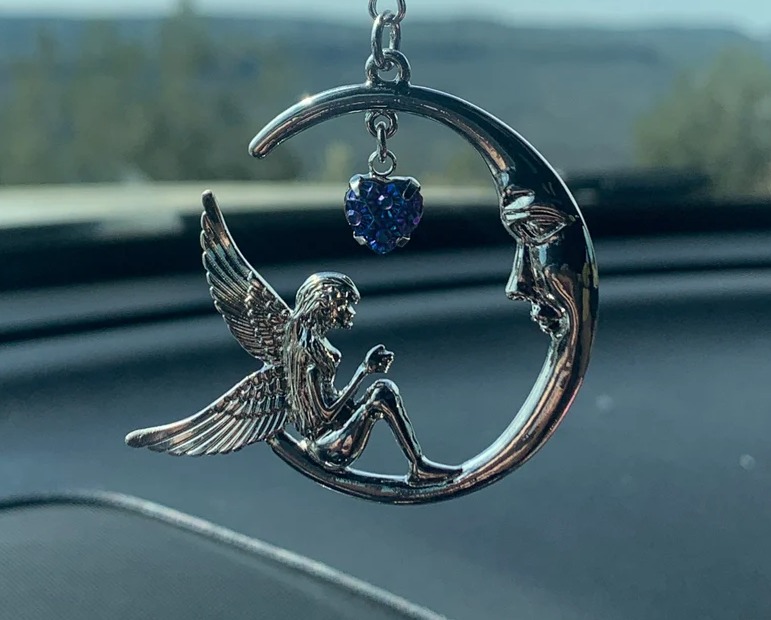 You can hang it on your car, on your backpack, or wear it freely with other accessories. Make it your signature piece and win everyone's compliments.

925 sterling silver, not easy to discolor or rust, easy to maintain, ideal for long-lasting jewelry designs
It's made with a large round green disco ball bead, green twisted bugle beads, clear, apple green and silver 11/0 seed beads, silver spacers and silver Austrian crystal bicone beads. Silver Fairy charm hangs at the end of the charm.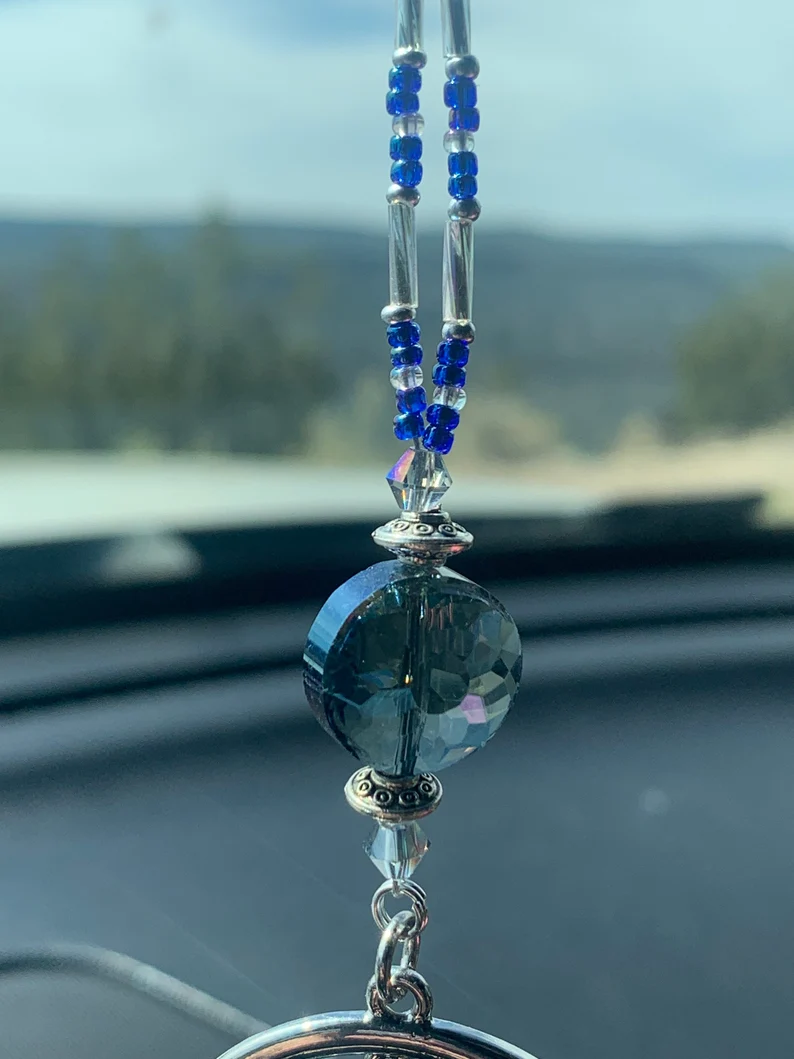 We manufacture all products in-house and offer a lifetime warranty against defects. Each piece is handcrafted, carefully inspected and meticulously packaged. If for any reason you are not satisfied with your purchase, please contact us so we can make the right decision right away.