★ Enter Halloween with this unique pumpkin pendant necklace :)
♥ Add a wicked happy charm to your holiday outfits
♥Halloween Jewelry Pumpkin Pendant Necklace: It is believed that pumpkin can drive away ghosts and bring good luck. This gorgeous pumpkin necklace is definitely the best thing you can wear for Halloween.
♥ This very unique and cute pumpkin head wears a wide hat in bright colors with a playful pattern with sparkling gems and sparkling pearls. Two similar but different styles, perfect for wearing with your partner, family, and close friends. This will be the most eye-catching accessory at your Halloween party!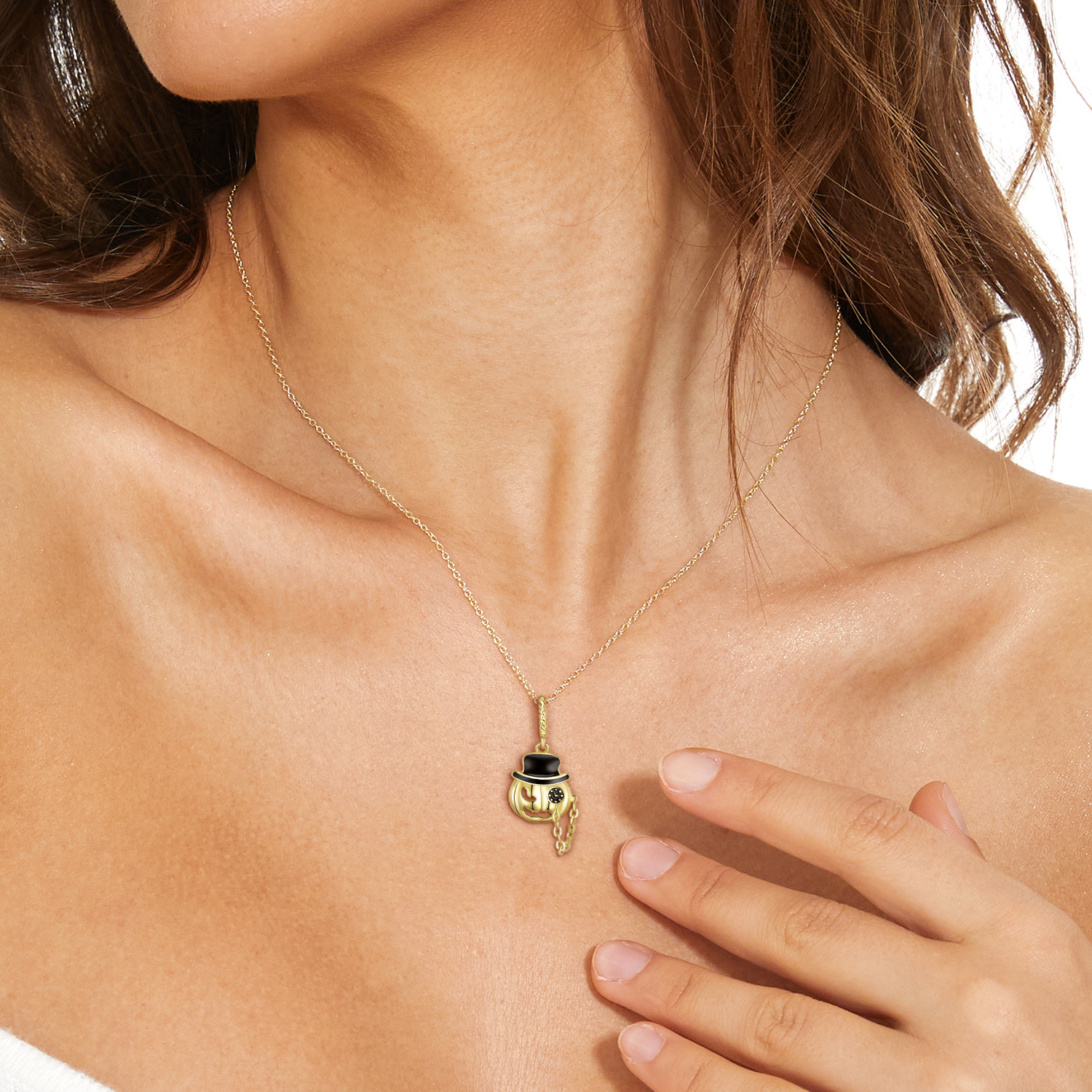 This necklace is crafted from gold-tone metal with an adjustable slider. Great Halloween gift to pair with witch outfits, dresses, evening outfits or at parties, masquerade parties or as a gift for friends, especially little girls, to increase the odds of trick-or-treating.
We manufacture all products in-house and offer a lifetime warranty against defects. Each piece is handcrafted, carefully inspected and meticulously packaged. If for any reason you are not satisfied with your purchase, please contact us so we can make the right decision right away.
Our team strives to create functional products with quirky and unexpected twists. We love adding a little fun and magic to everything we do, and we hope you feel the same way!