The Snake and Moon Wall Hanging Decor is the perfect way to add a touch of beauty and magic to any space.
Snake and Moon Wall Hanging Decor is ready to hang.
Hang this decoration on your wall, and watch as it transforms your space into a mystical wonderland. The silver moon mirror reflects the light and adds a subtle glow to your room, while the snakes' sinuous shapes add a touch of drama and intrigue.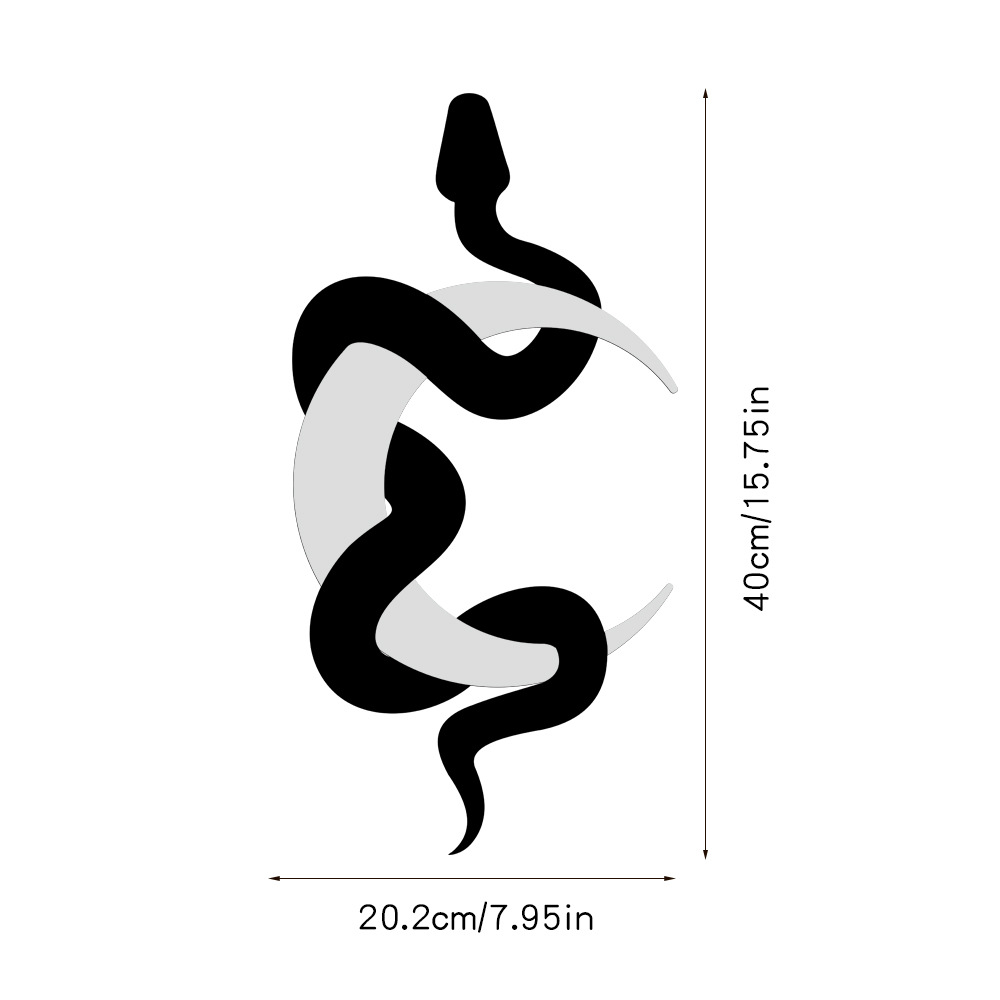 HOW IT'S MADE:
Made out of birch wood panels that are carved to make 3d depth.
Moon is made out of silver acrylic mirror accent.
Size:7.95in*15.75in
Whether you're looking to decorate your living room, bedroom, or any other space, our snake and silver moon mirror wall hanging is sure to be a conversation starter. It's a perfect addition to any bohemian, witchy, or mystical-themed decor, and it makes a great gift for anyone who loves unique and handmade items.