Looking for a fun and unique way to decorate your keys or school bag? Our adorable Strawberry Liquid Keychain is just what you need!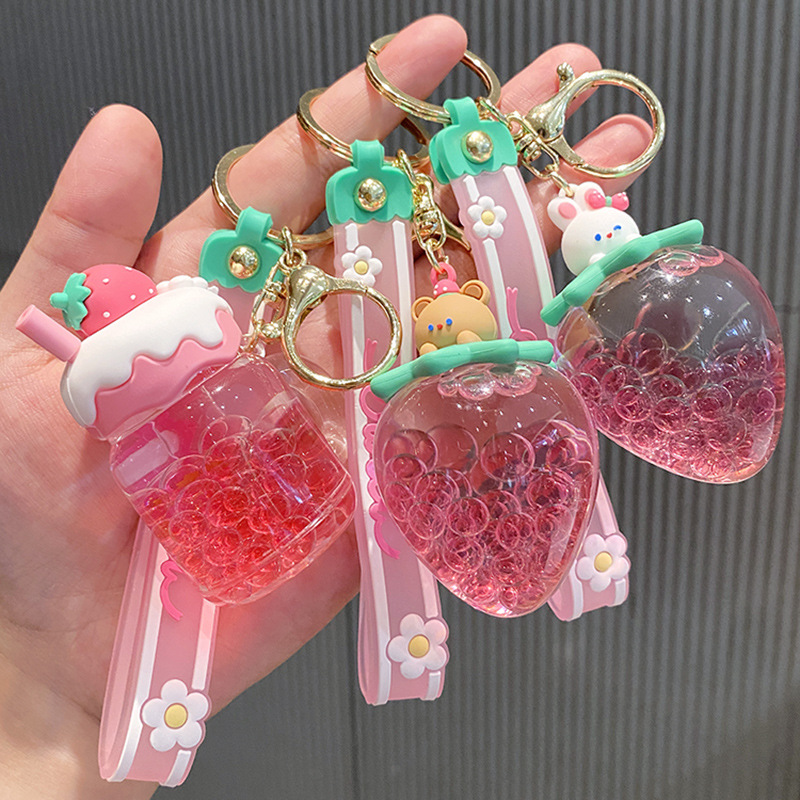 Crafted with a vibrant and realistic strawberry design, this keychain has a liquid filled center for an extra pop of color and excitement. The liquid swirls as it moves, creating a mesmerizing effect sure to catch the eye of anyone around.
*Keychains may look delicious, but they are not edible.
Dimensions: Mug - 2.50" x 1.50" (size may vary slightly)
Strawberries - 3 inches x 1.5
This keychain is not only cute and fun, but also very functional. It easily hangs from your keys, school bag, or any other decorative charm, making it a versatile accessory that can go anywhere. . Its playful design is perfect for busy professionals looking to find a moment of relaxation during their busy days.
The adorable Strawberry Liquid Keychain is perfect for anyone who likes to add personality to everyday essentials. This is a great gift for friends, family or anyone who loves cute and quirky accessories.
So whether you're looking to spice up your keys or you're looking for a gift sure to impress, the adorable Strawberry Liquid Keychain is perfect for you.
Order today and add a little fun and excitement to your everyday life!