Elevate your style and enhance your spiritual journey with our Tree of Life Onyx Chakra Pendant!
Featuring a beautiful tree of life design, this stunning piece of jewelry is crafted from natural agate gemstone known for its healing properties. The pendant is also adorned with seven different colored stones representing the seven chakras, allowing you to balance and align your energy centers.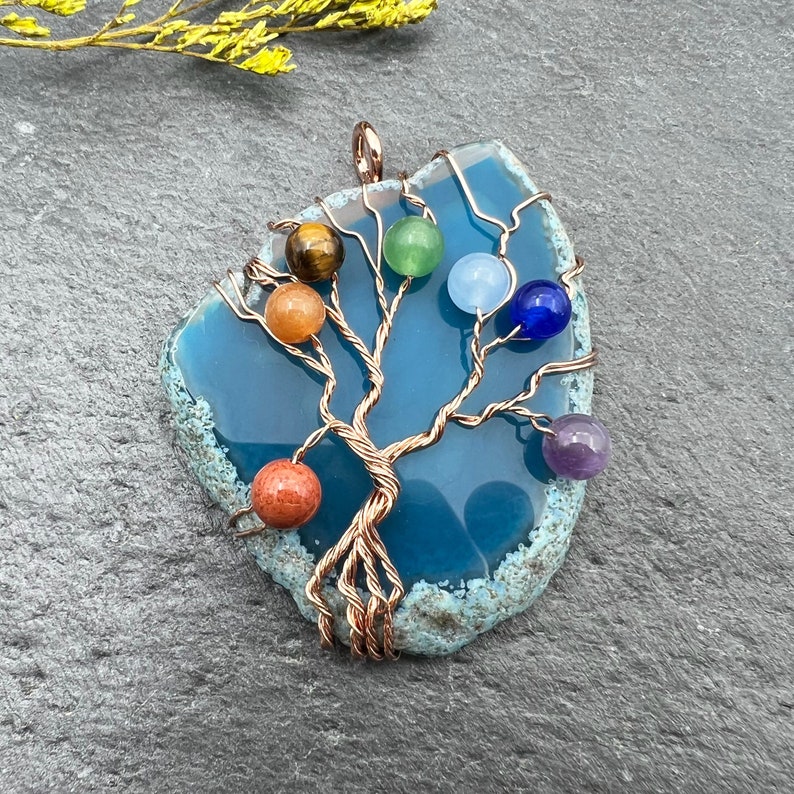 The pendant is made from high-quality materials ensuring it will be stylish yet durable.
Material: multicolor agate, natural gemstone, copper wire
Size: about 4-5cm
Features: DIY jewelry making pendant / each piece is unique~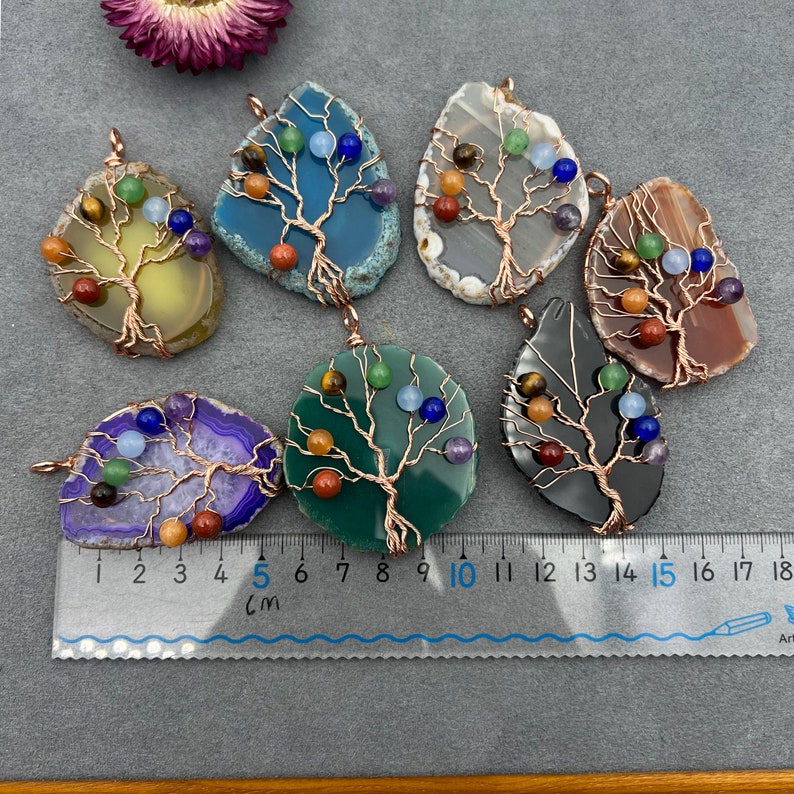 Our Tree of Life Onyx Chakra Pendant is the perfect accessory for anyone looking to add spirituality and beauty to their style. Whether you're dressing up for a special occasion or looking to enhance your everyday look, our pendants are the perfect addition to your jewelry collection.
Order today and connect with your inner self while making a statement in style with our Tree of Life Onyx Chakra Pendant!