This beautiful handmade tree of life suncatcher was made from 7 Chakra stones.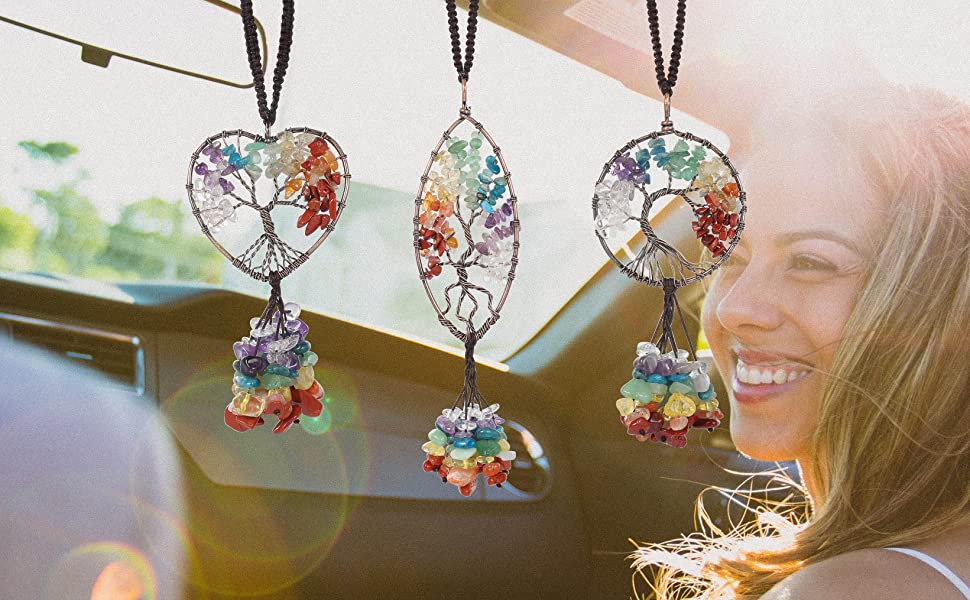 Each of the 7 chakras represents a physical, emotional or mental state, helping to enrich one's spirit and well-being

the car crystal hanging decorative pendant relieves stress and strain, soothes irritability, balances mood swings, dispels anger, rage, fear and anxiety.

Beautiful chakra decor car accessories hanging bring you good luck

Due to this stones and crystals a handmade itemand each natural gemstone is unique, shape of the item might be slightly different from the pictures.

Very beautiful tree of life ornament crystal trees, spiritual gifts.Meditation accessories decorating your car rearview mirror, your room, doors and windows, etc. good ideas, good choices.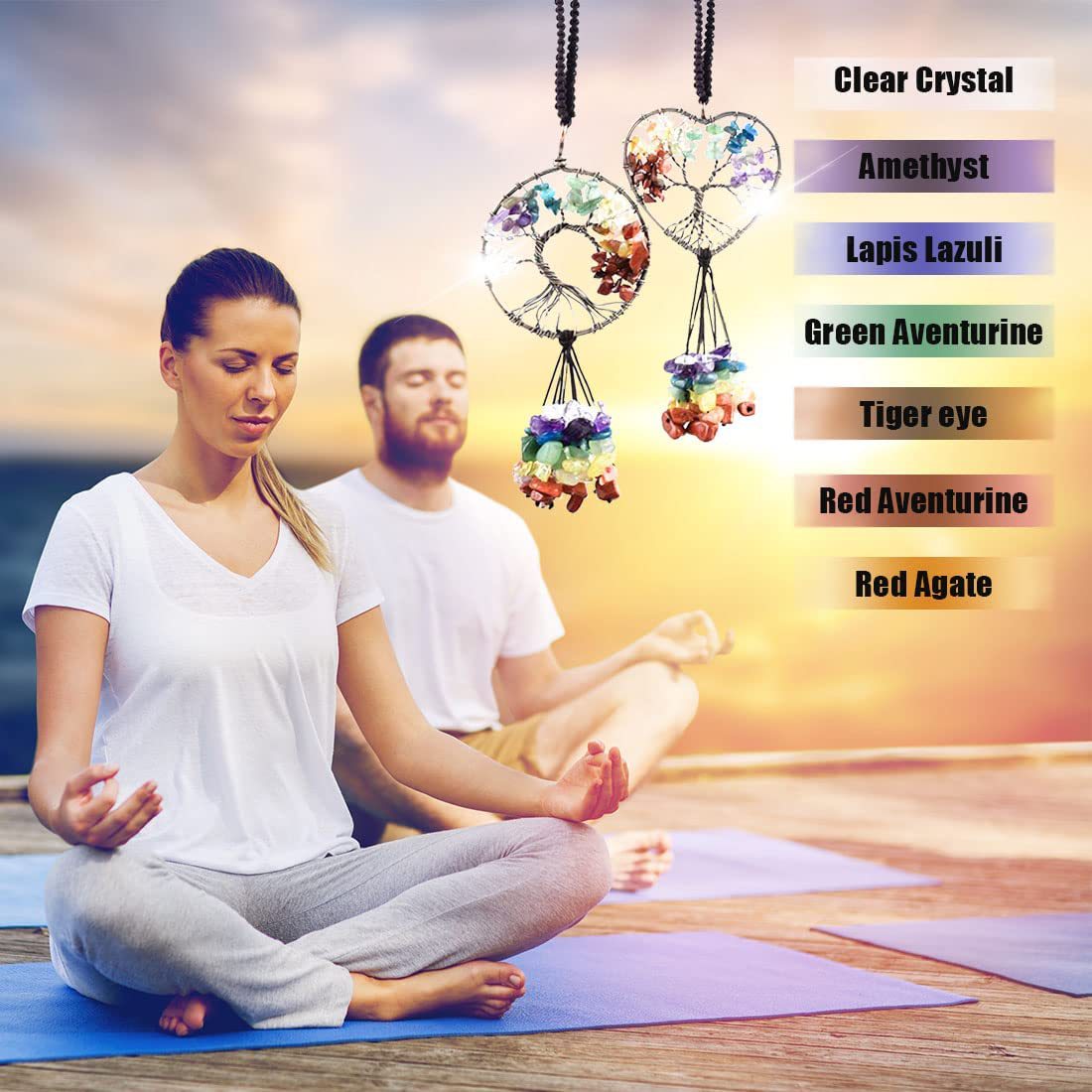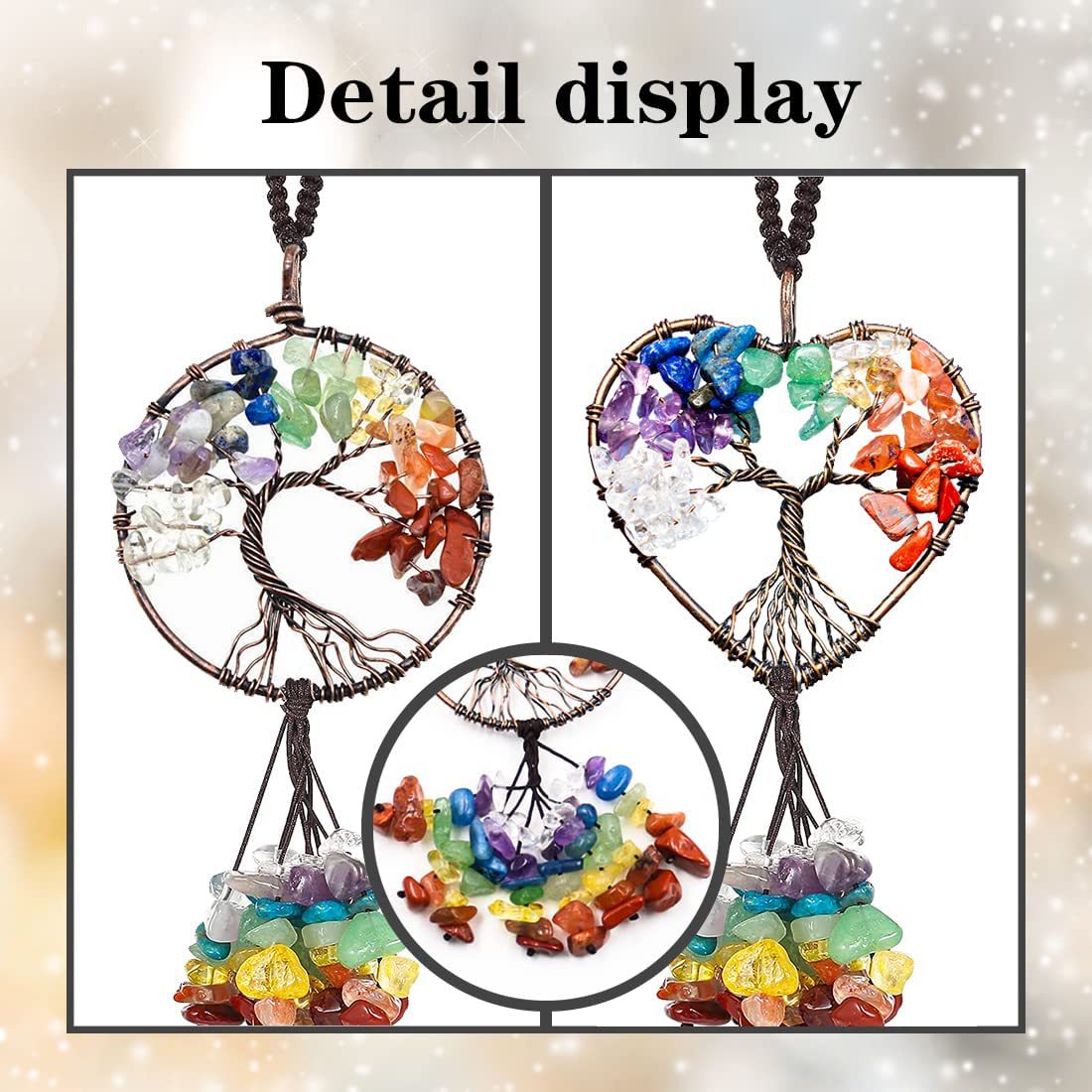 These look great as car charms, wall accents, and window decorations. They also make great gifts!